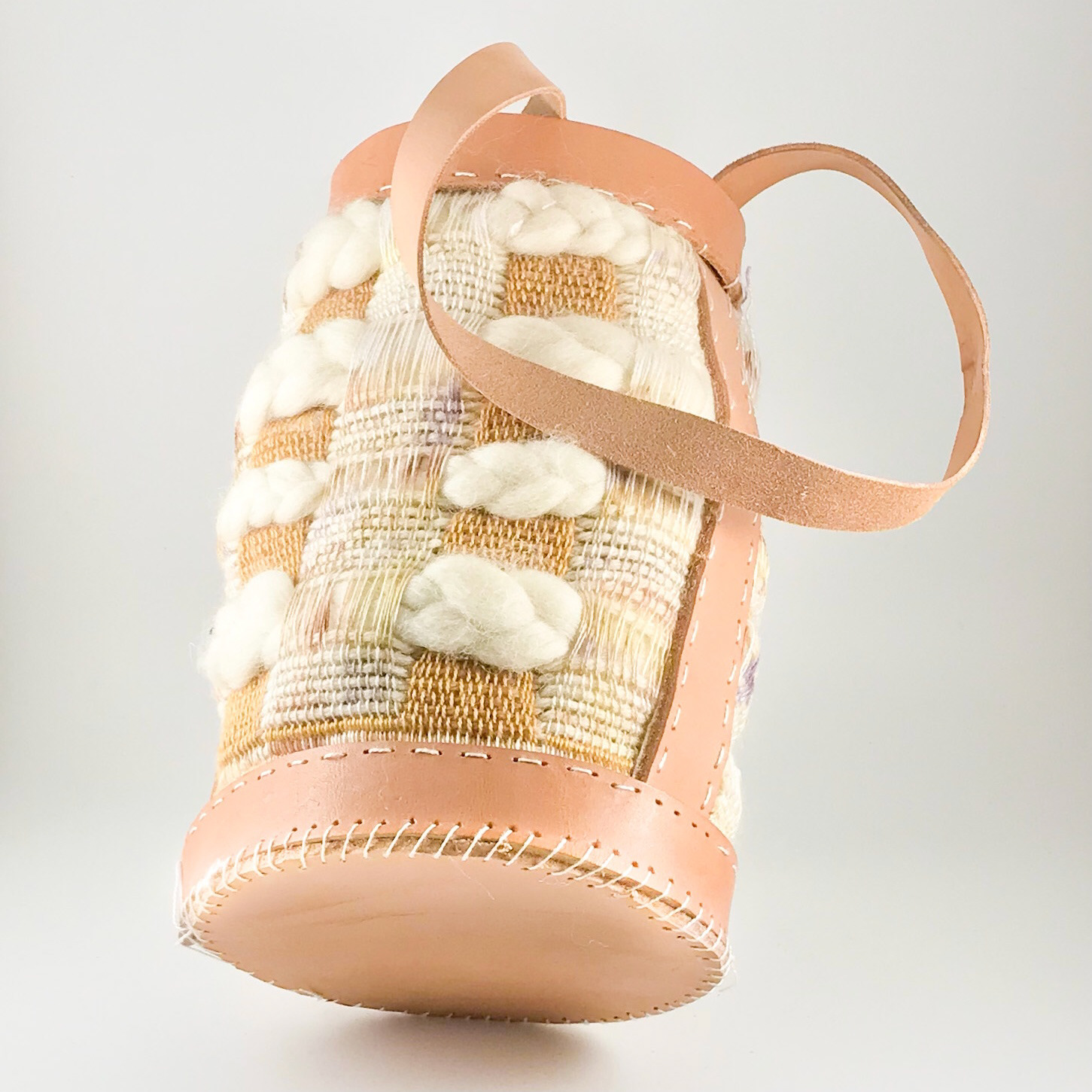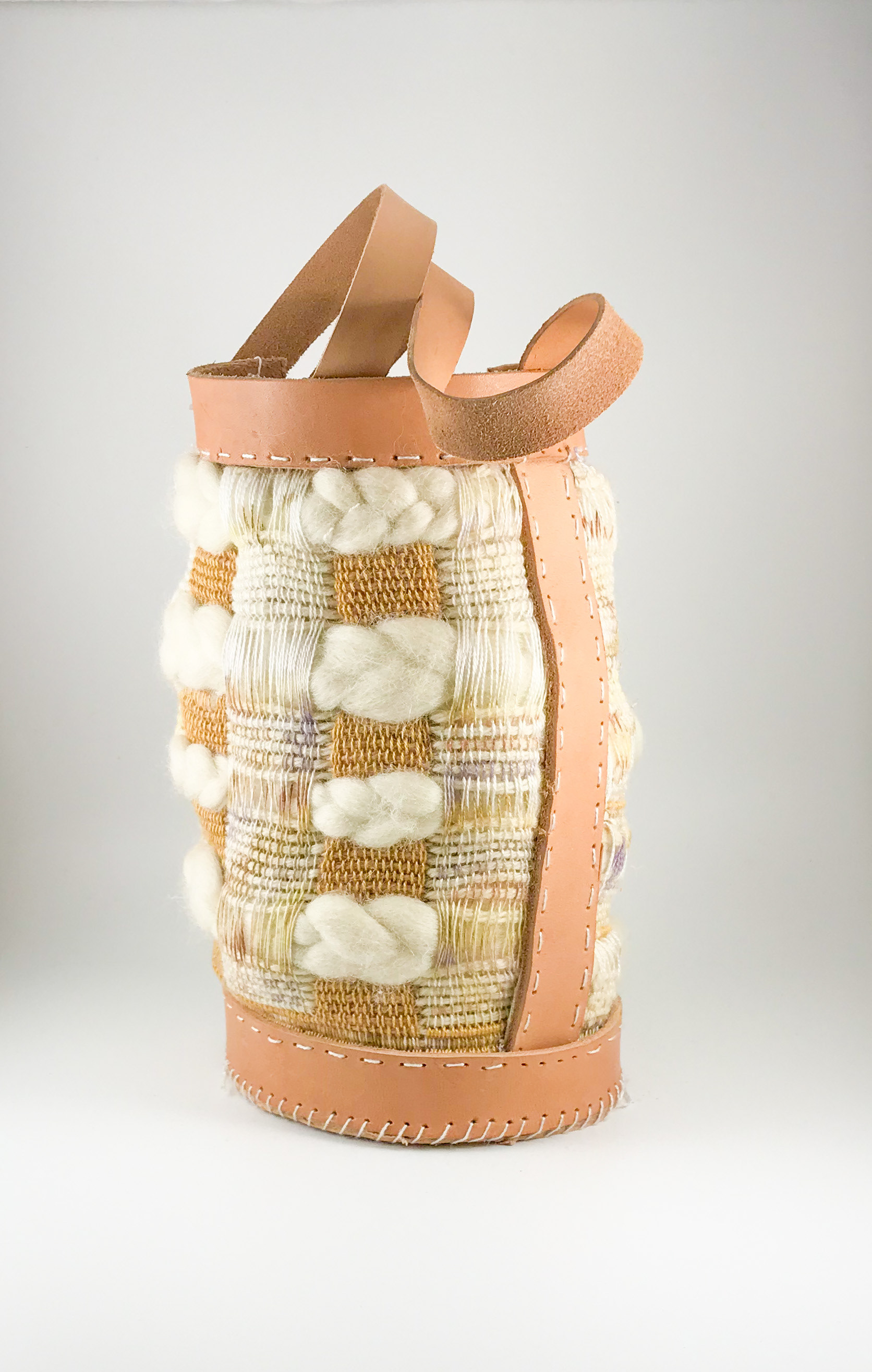 Tencel, cotton, wool, plant inks, and scrap vegetable tanned leather
Woven, dyed and constructed by hand
2020
A 100% plastic free purse made from found scrap leather and my own handwoven work. Sewn together with tencel thread and lined with linen.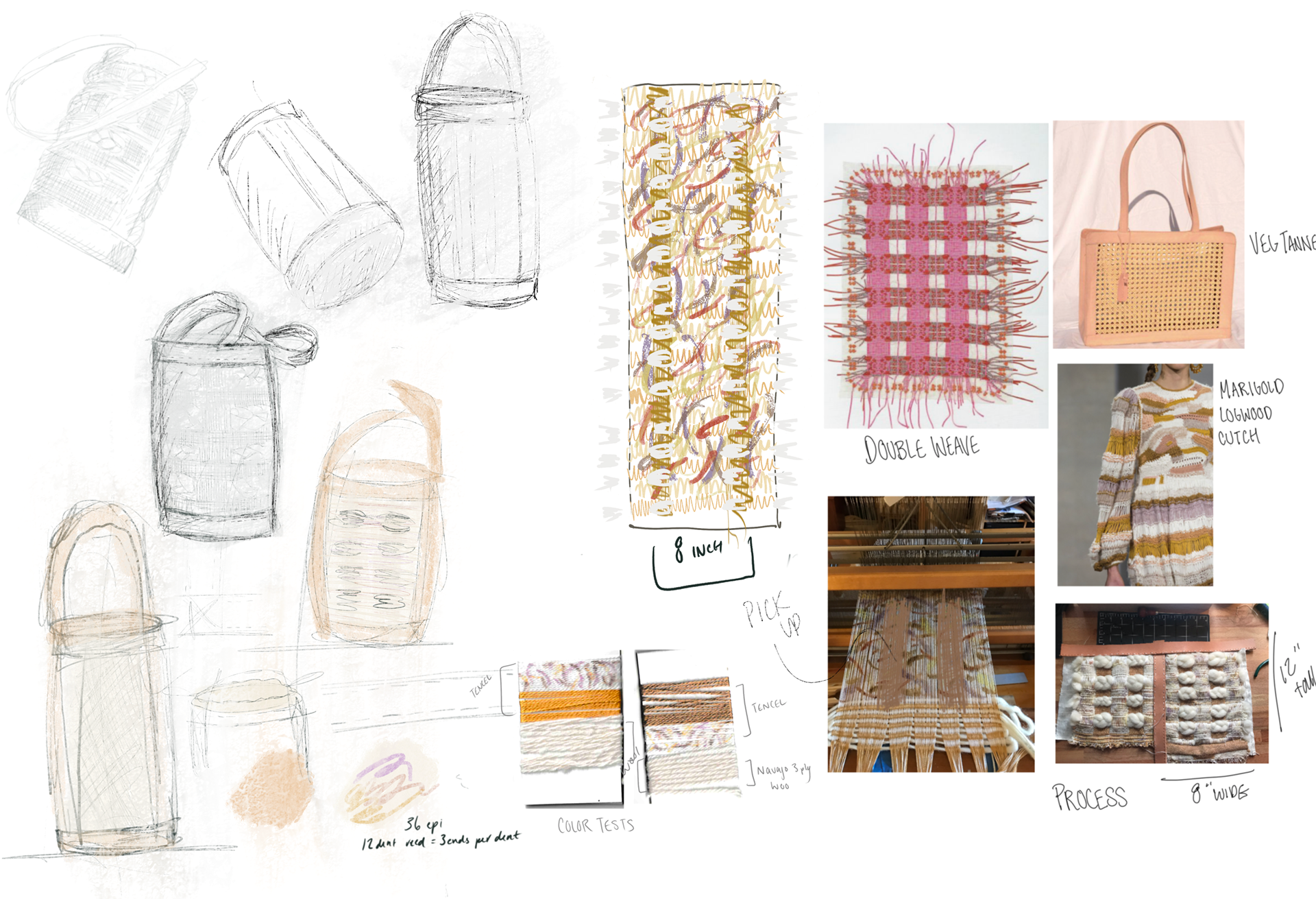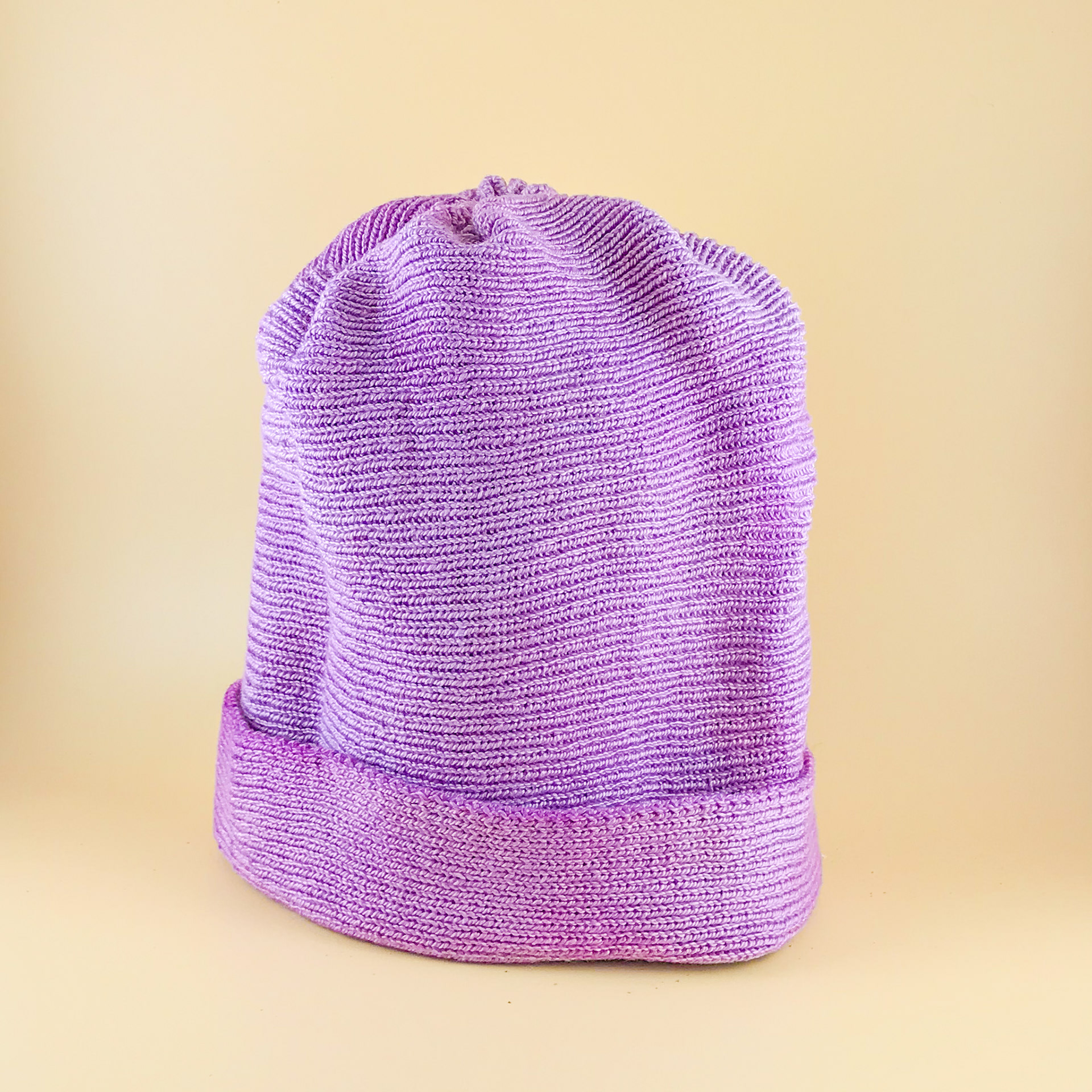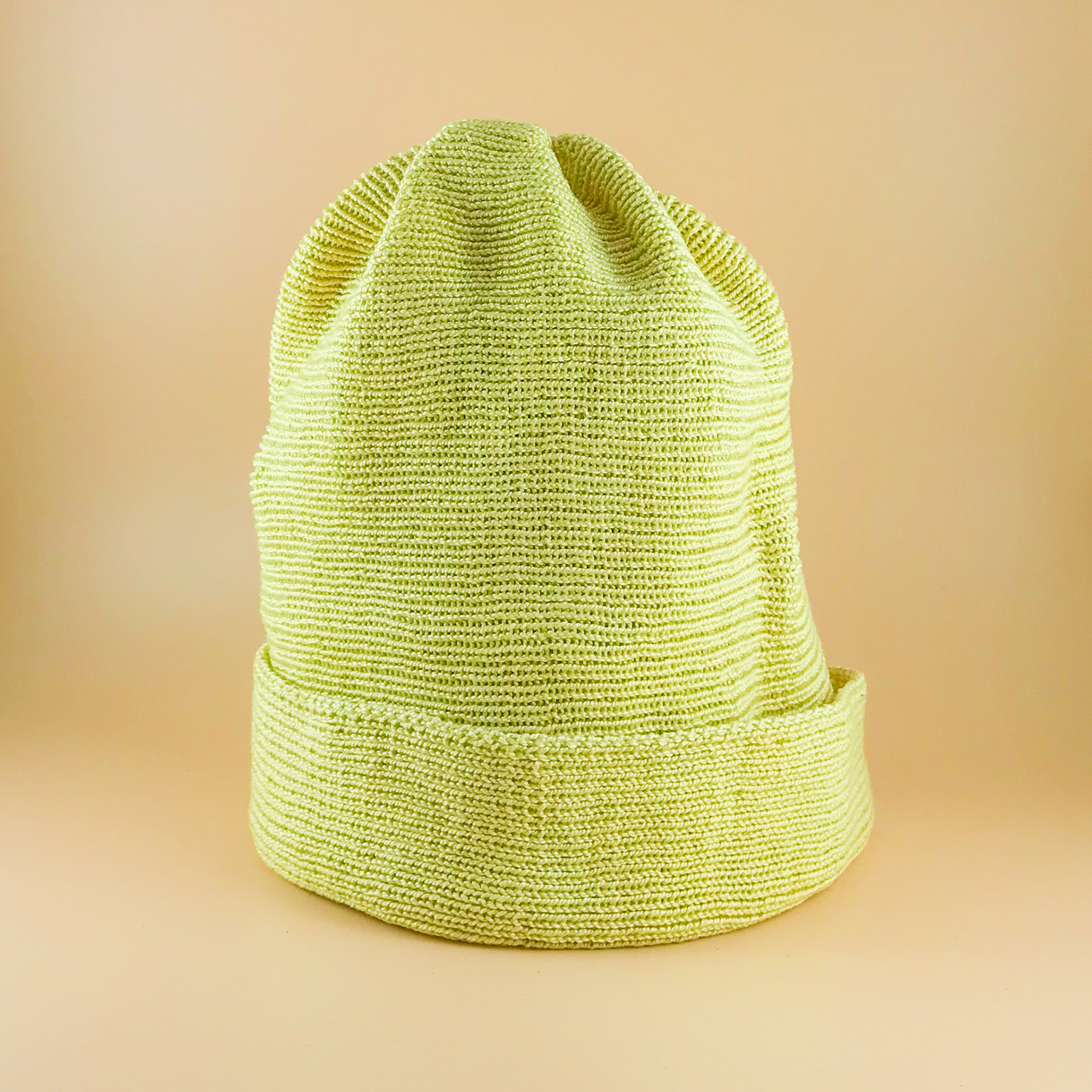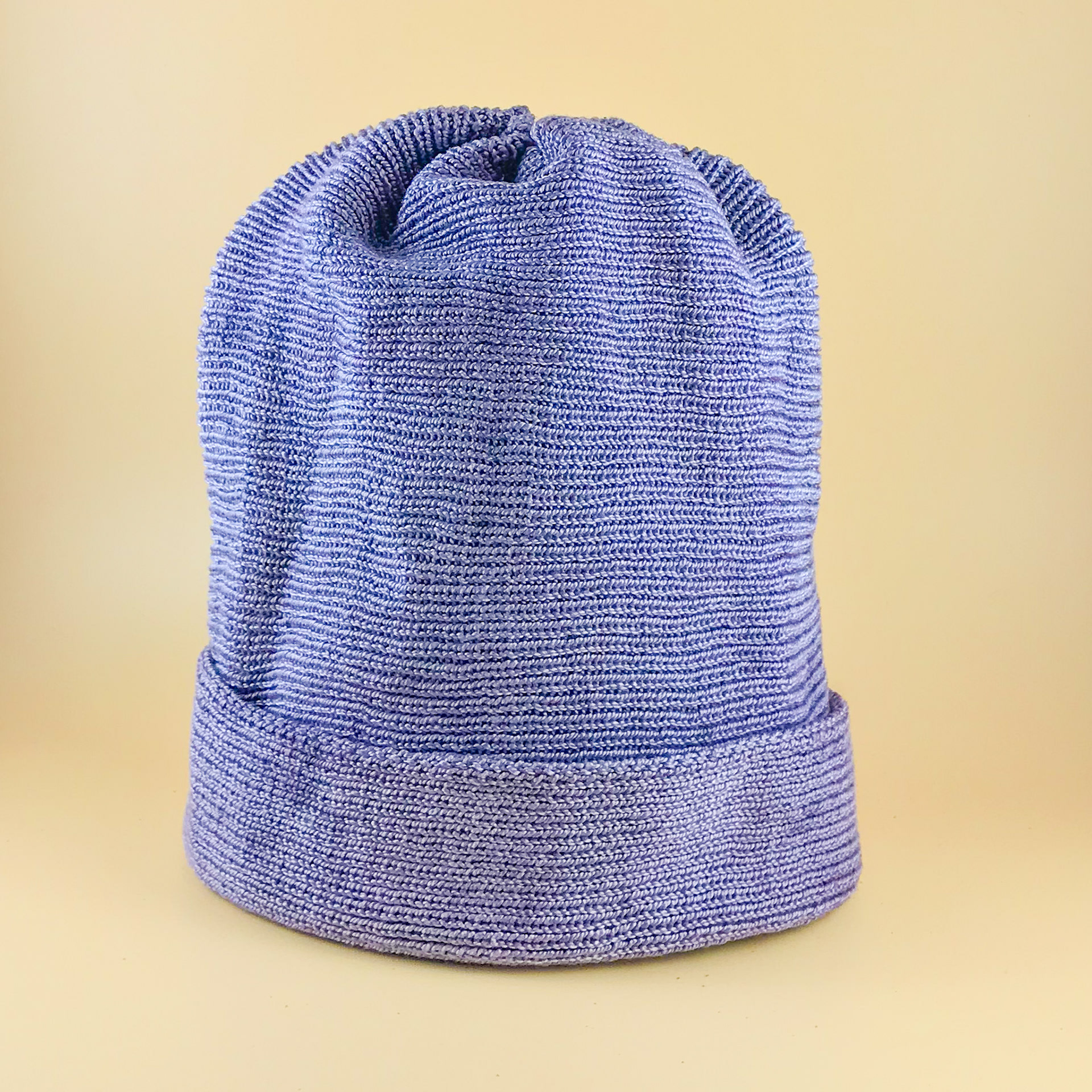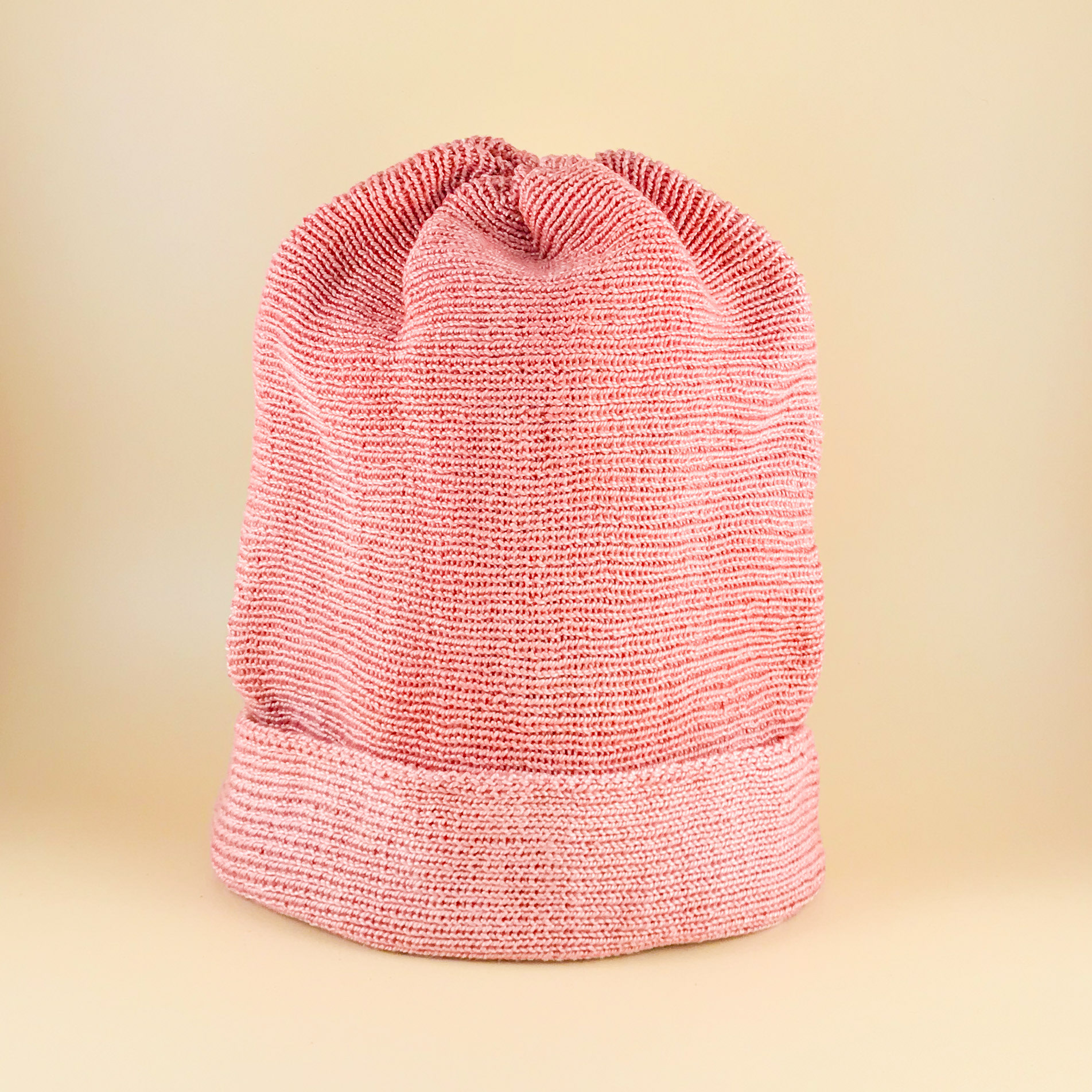 Organic cotton & natural dyes
Knit, dyed and sewn by hand
2020
A collection of naturally colored knit hats which use dyes from plant and insect material. A staple of the Pacific Northwest, these hand knit beanies are exploring how popular winter attire can benefit from more responsibly derived materials and colors.