Squiggles- Plant Dye Screenprint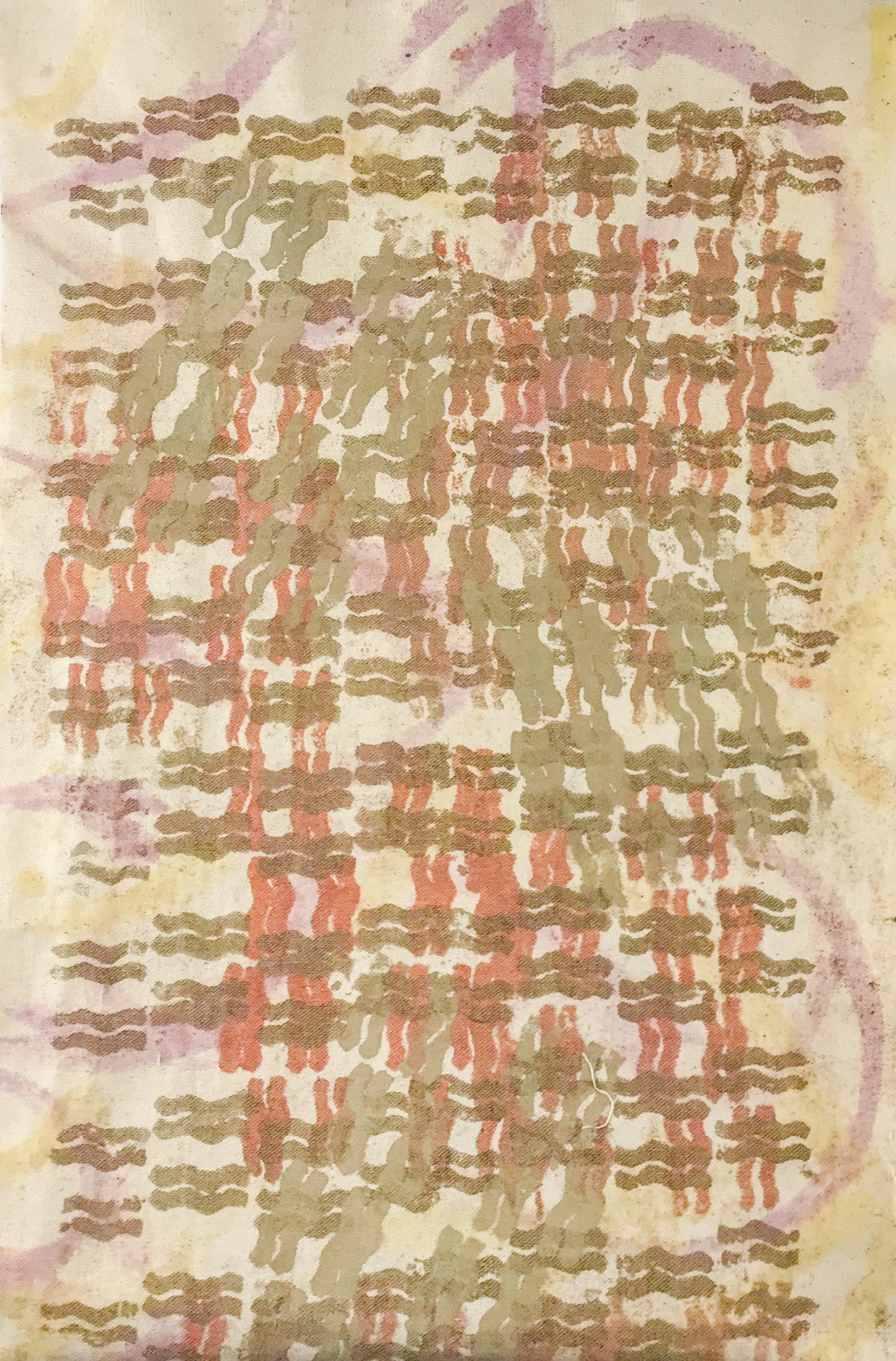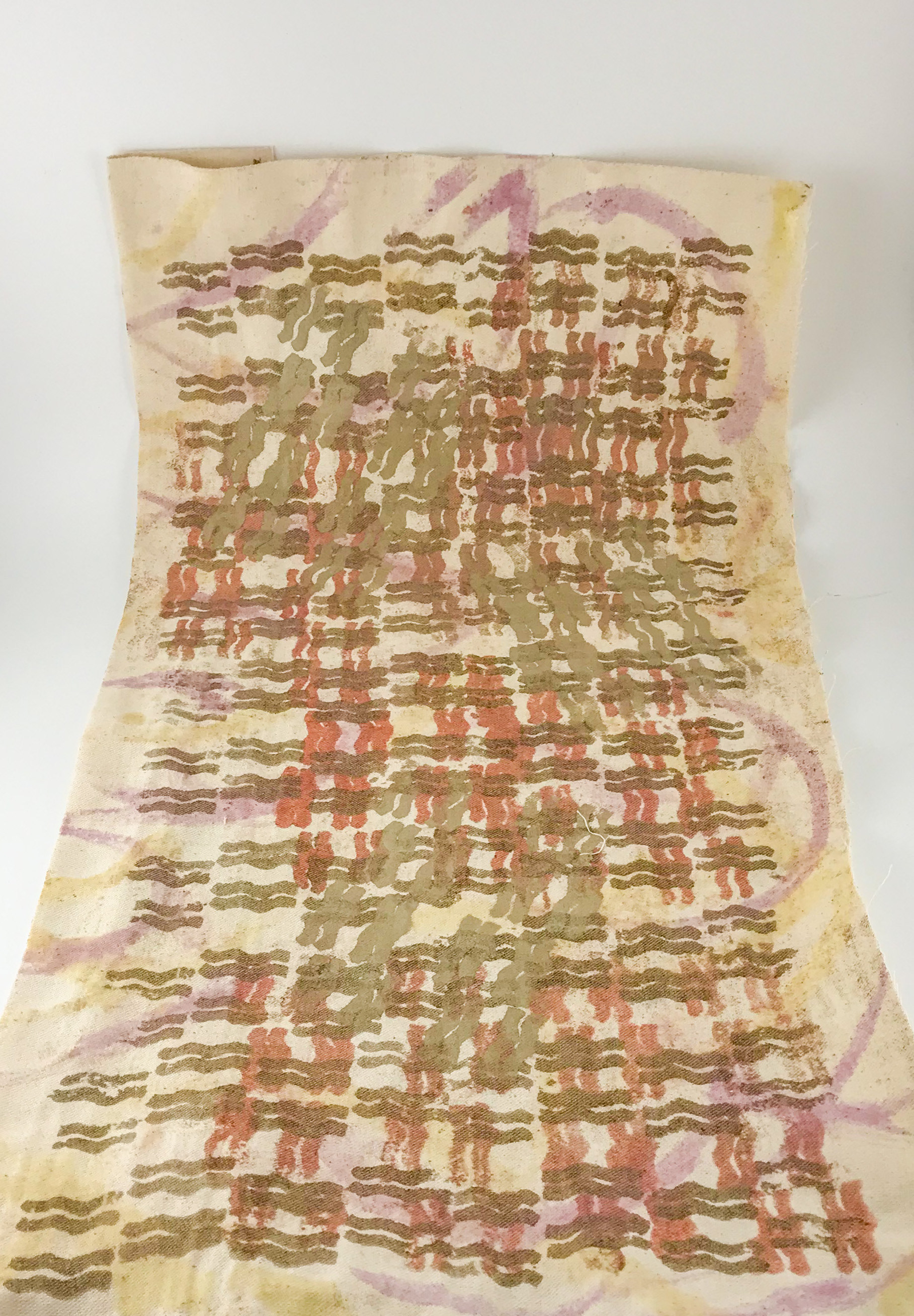 Plant inks screen printed and painted on cotton canvas. 
2020
Cotton canvas application in outerwear and workwear.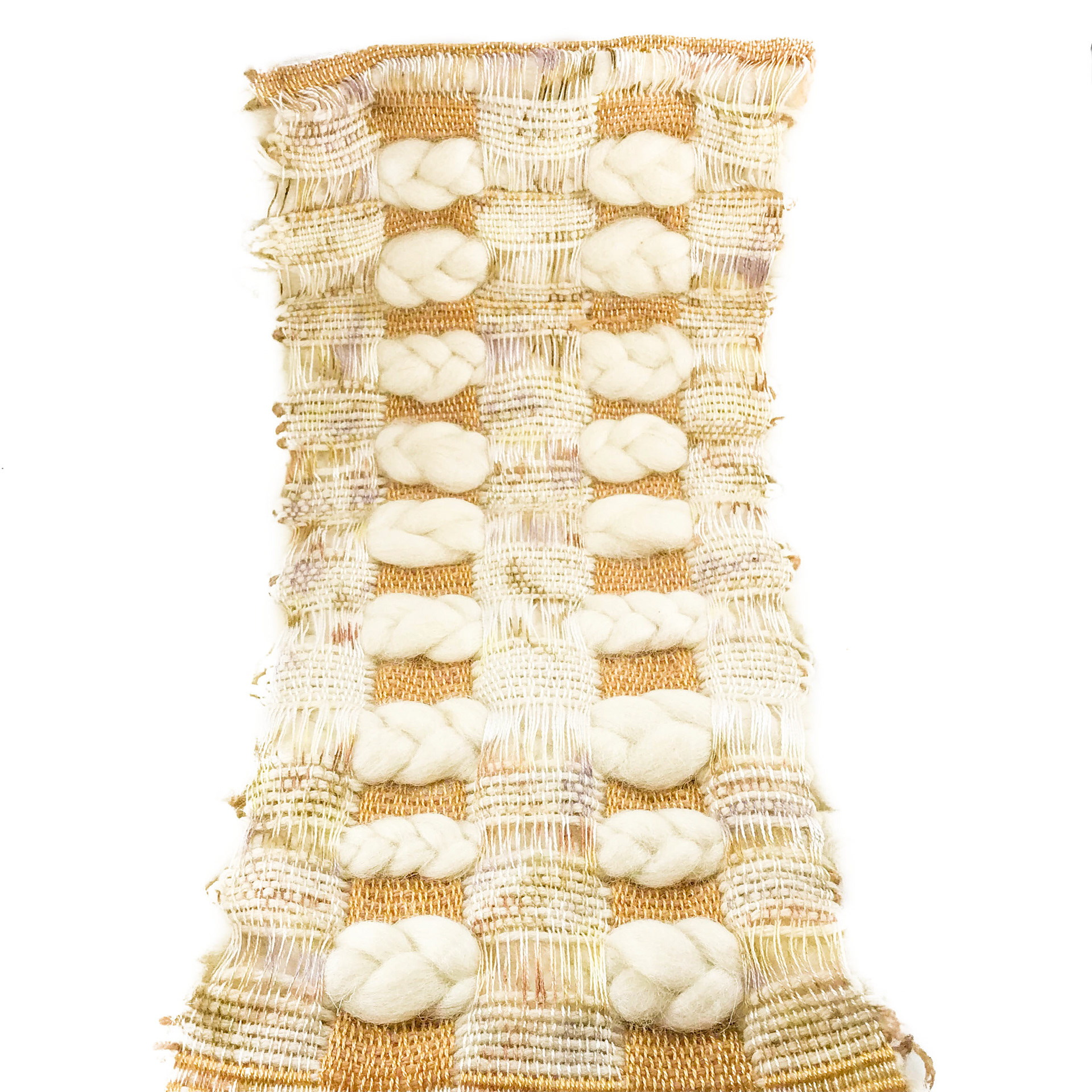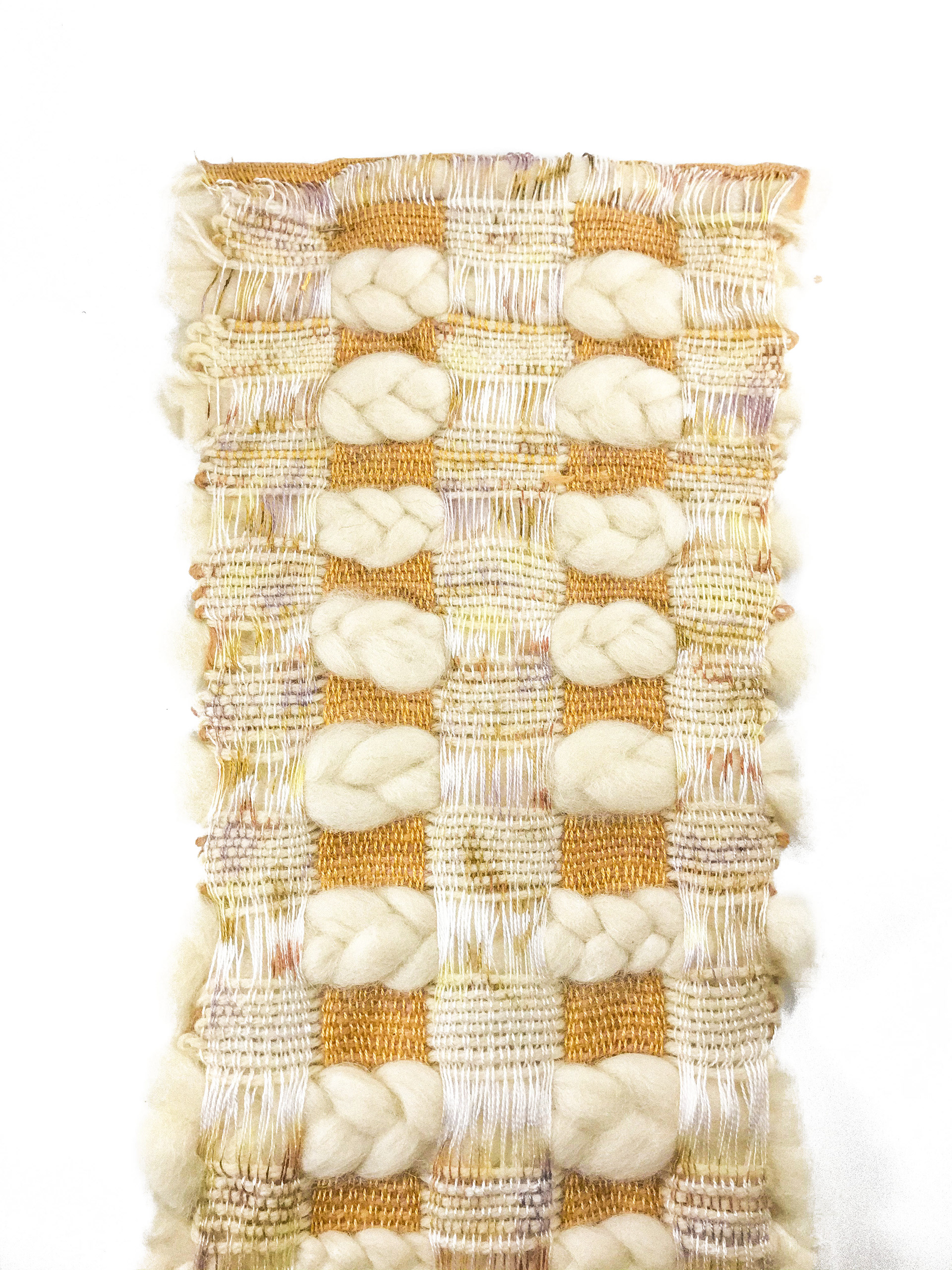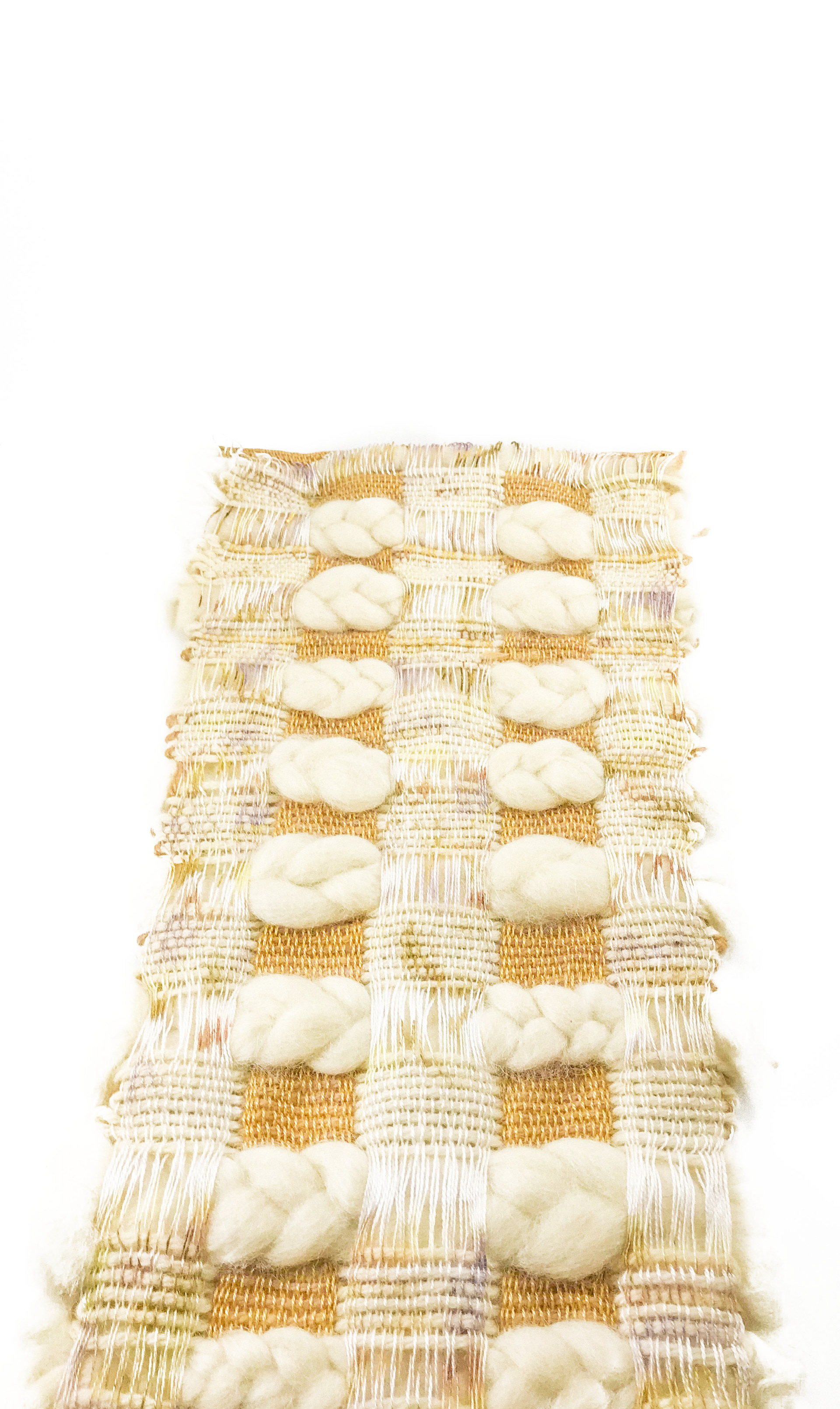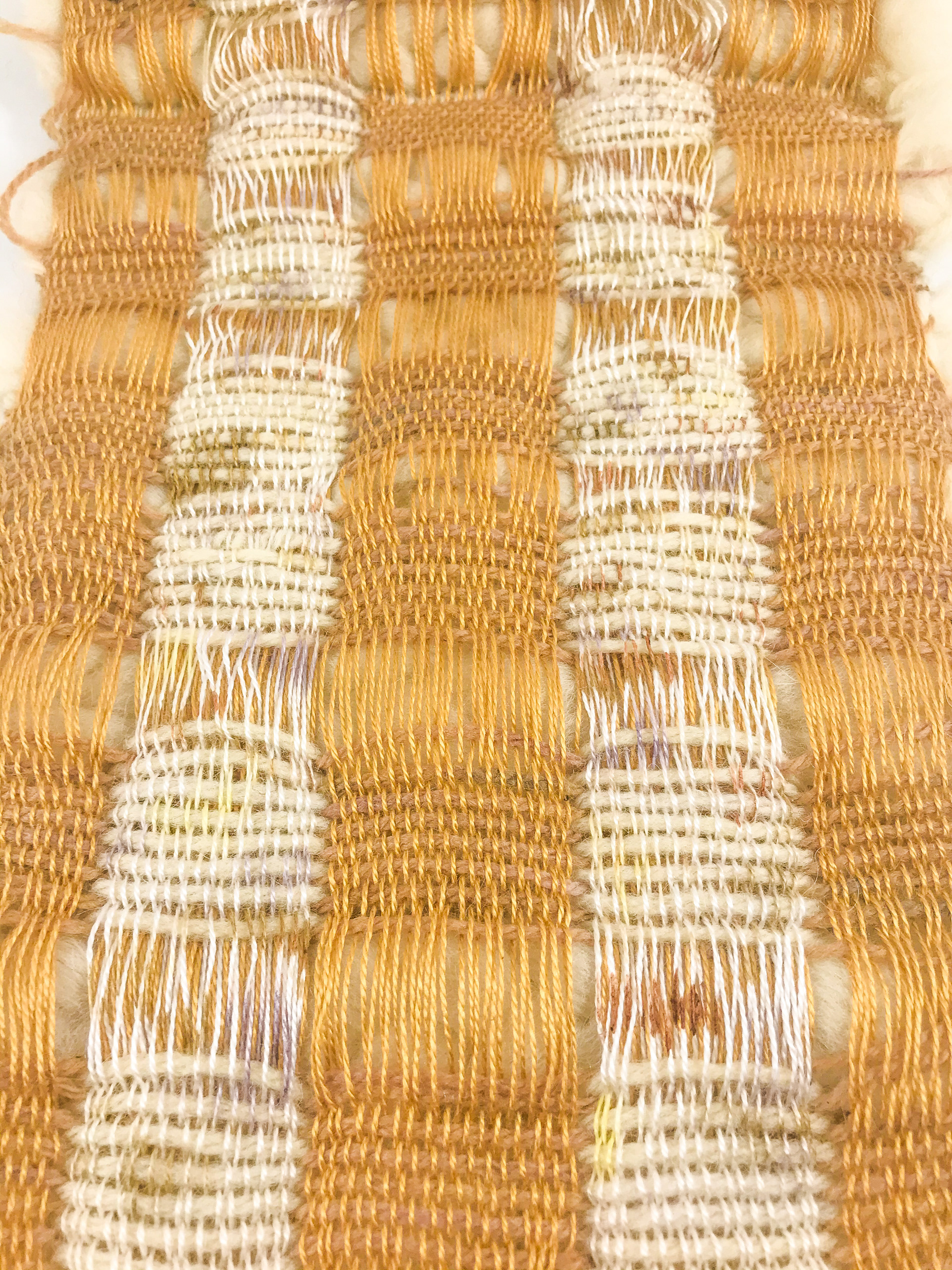 Tencel, cotton, wool & plant Inks
Woven, and dyed by hand
2020
Double weave pick up work using painting warp technique with handmade plant inks. The inks were developed using a low water technique.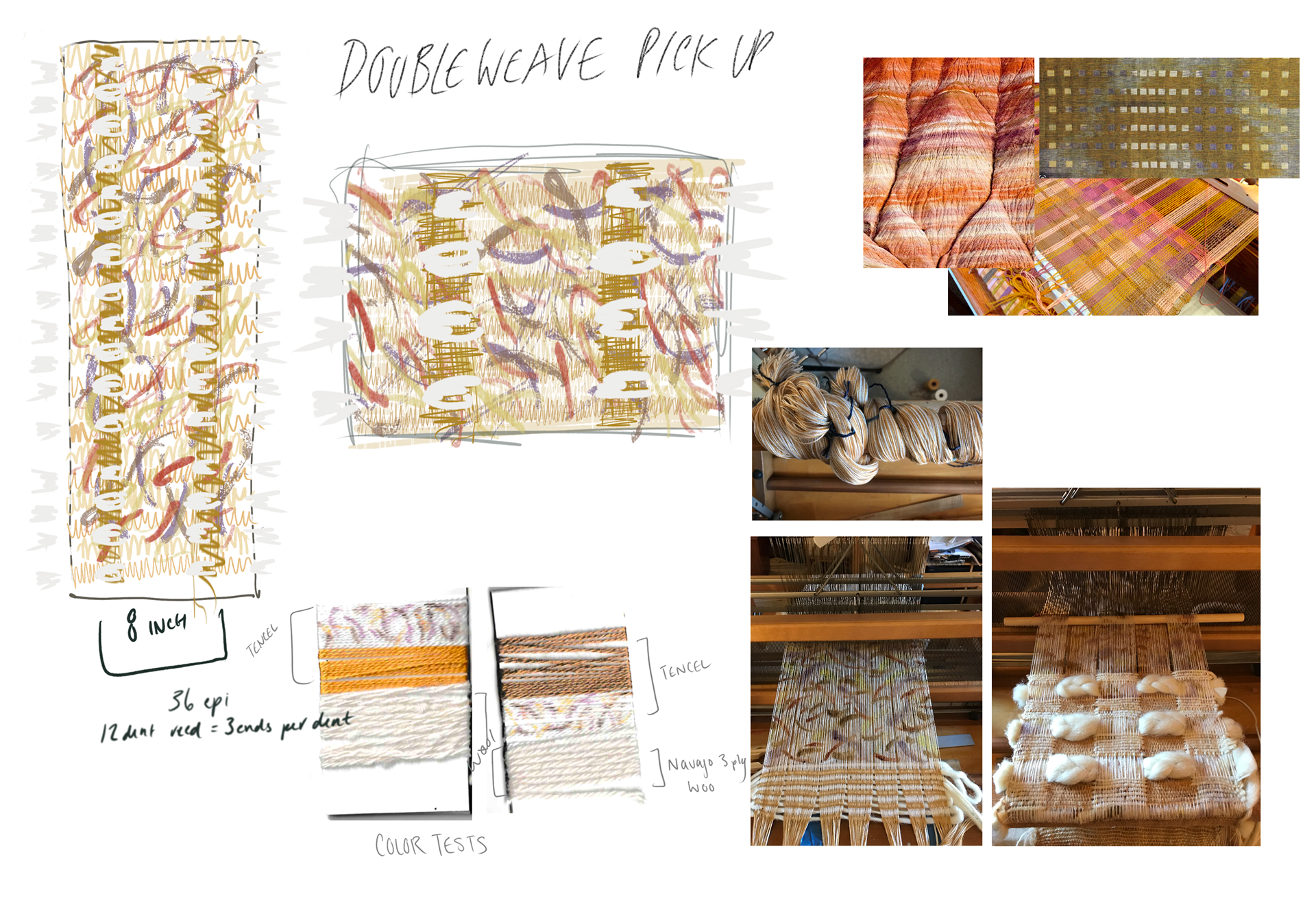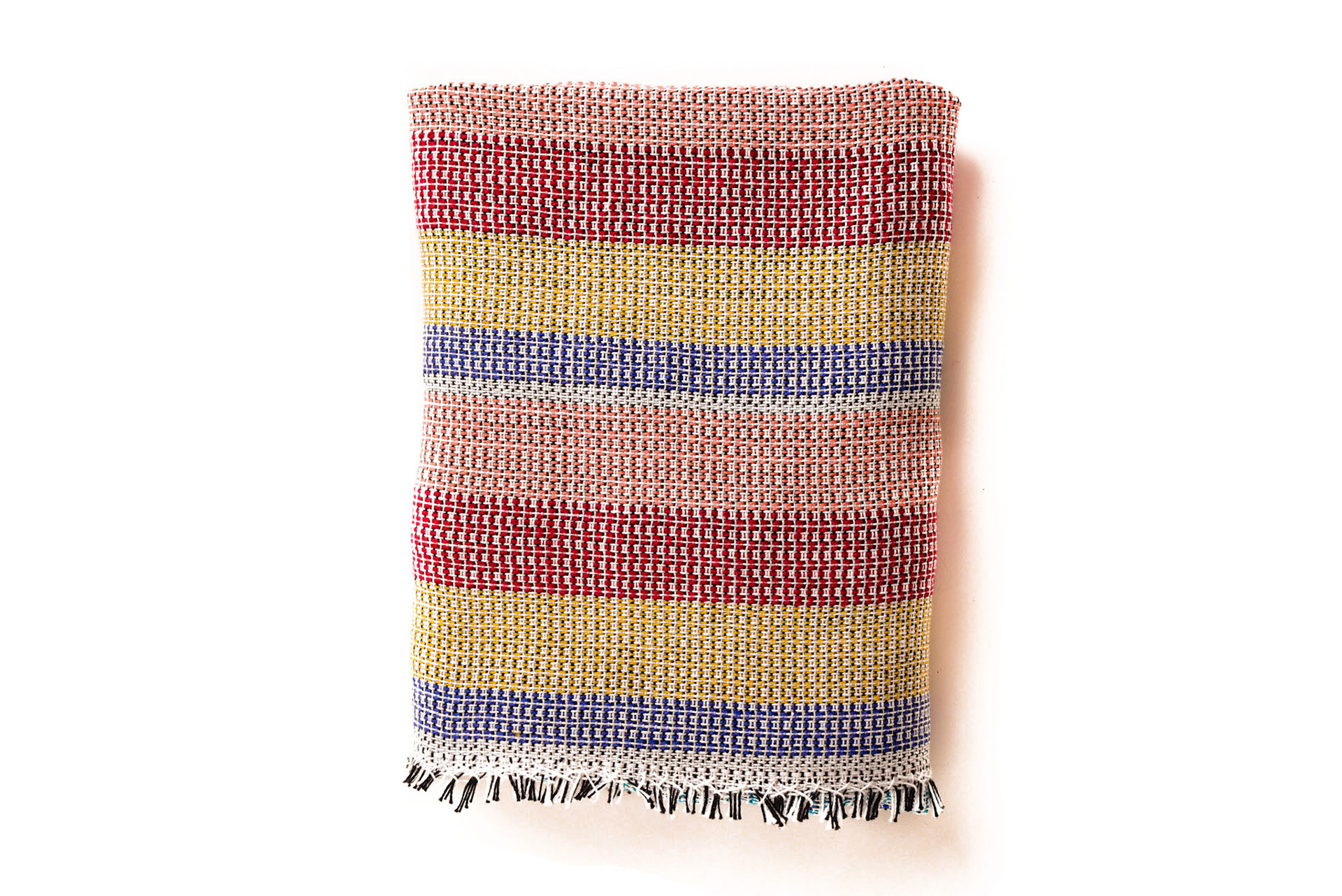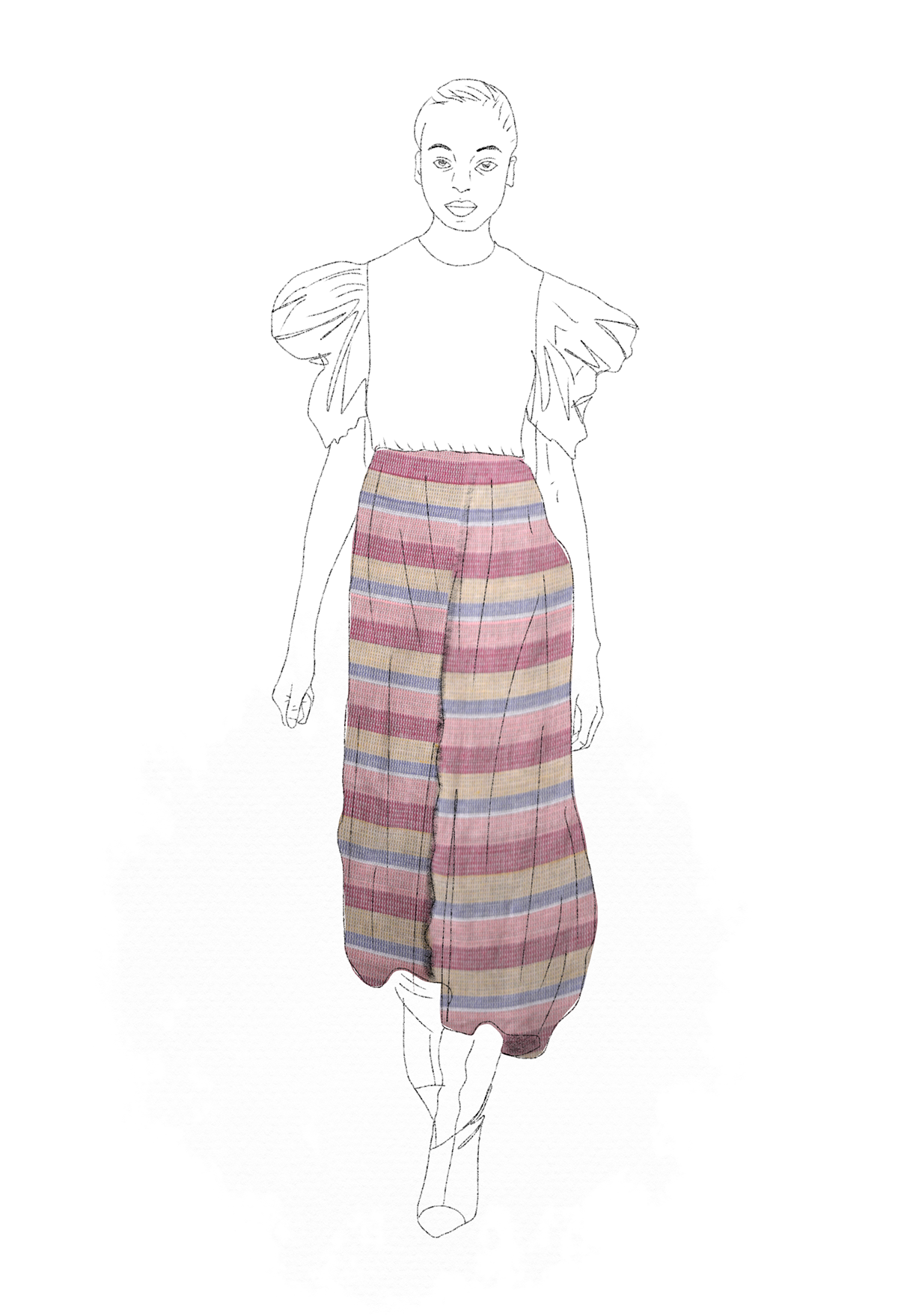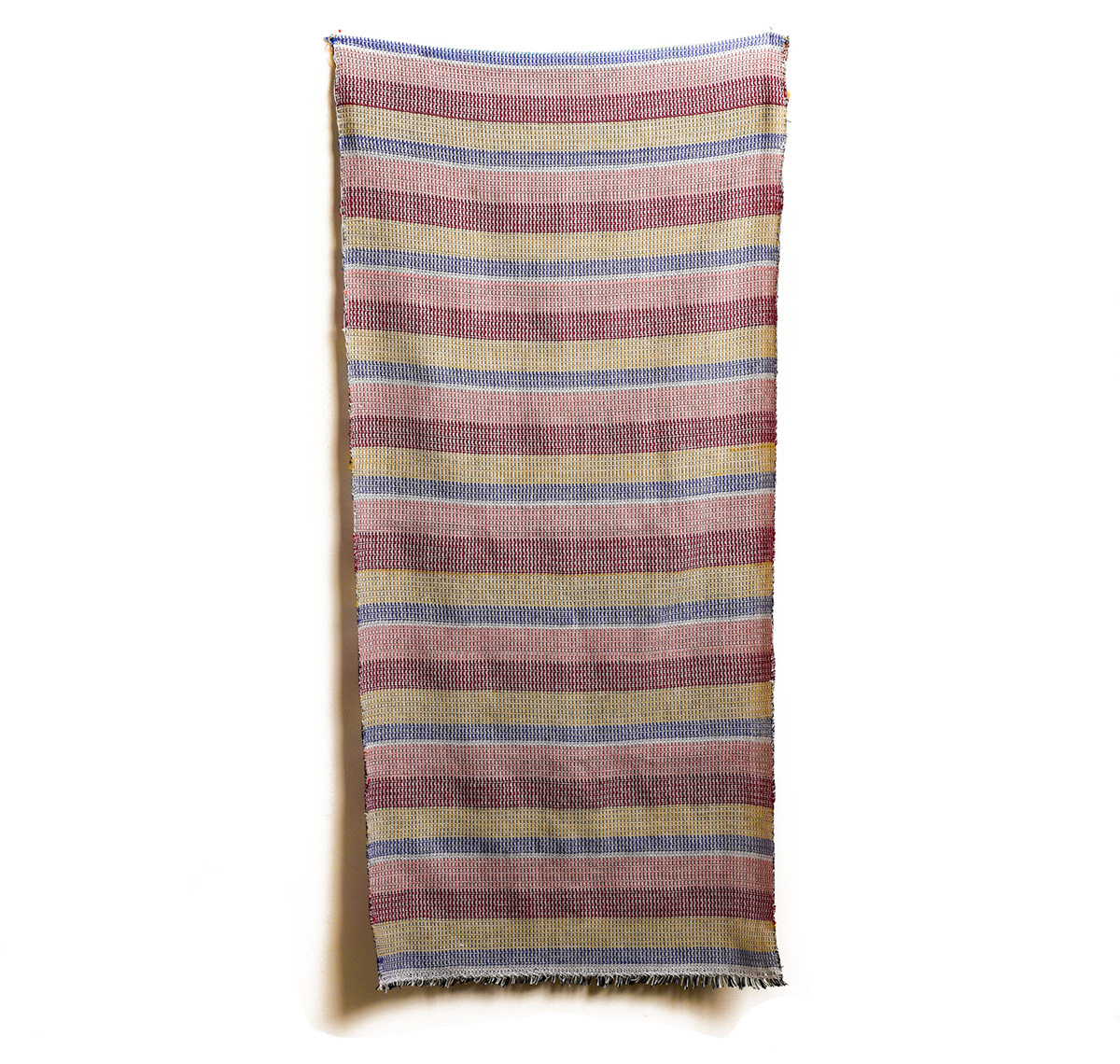 Cotton
Woven by hand
30 inches x 6 feet
2020
An ode to the Bauhaus art movement's use of geometric shapes and primary  colors, this large weaving simplifies those ideas. A striping pattern made up of a square weaving structure, the work is full of detail and contrast.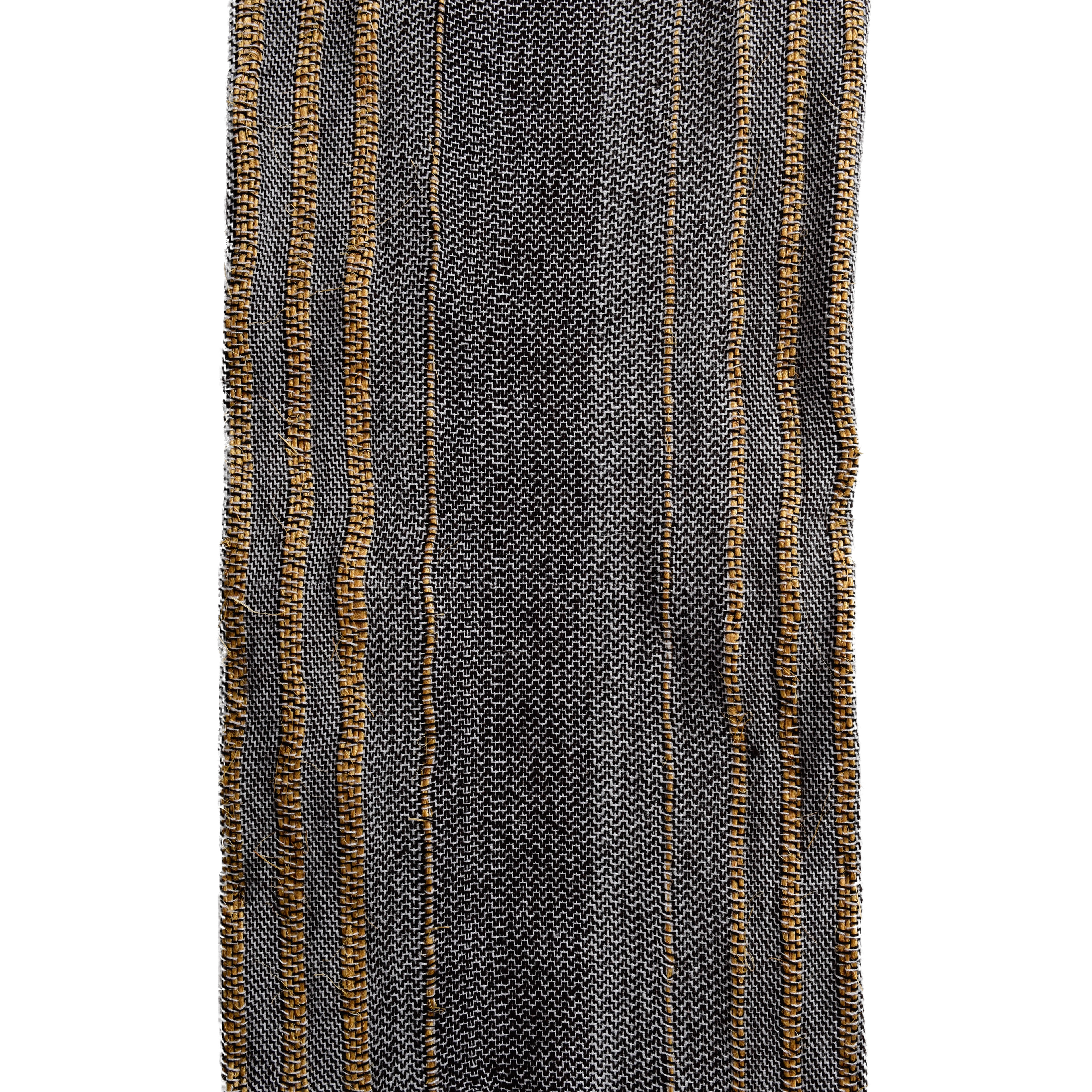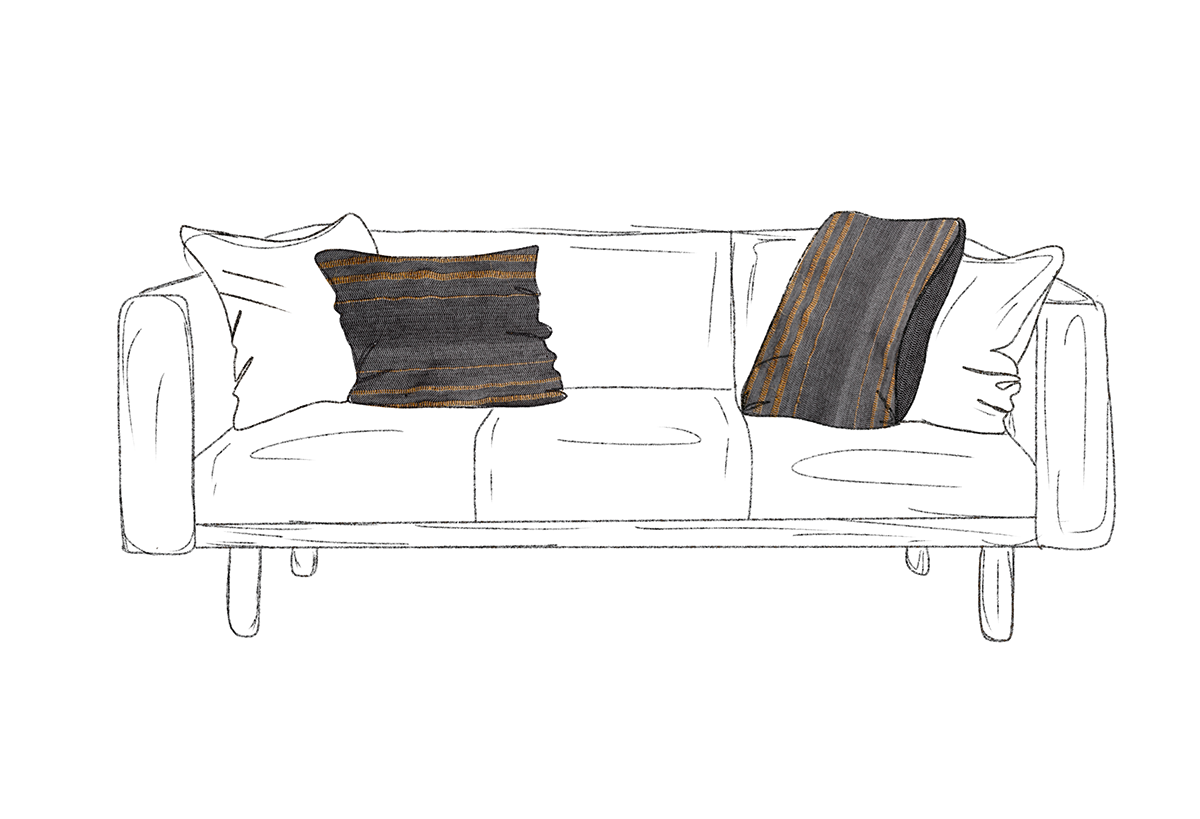 Cotton and twine
Woven by hand
12 inches x 30 inches
2020
Handwoven piece made of 8/2 cotton and twine. Made up of two woven structure designs. This work is an exploration of how geometric woven structures can contrast and compliment natural components such as a twine rope. This design has the possibility of application to both garment and interior textile work.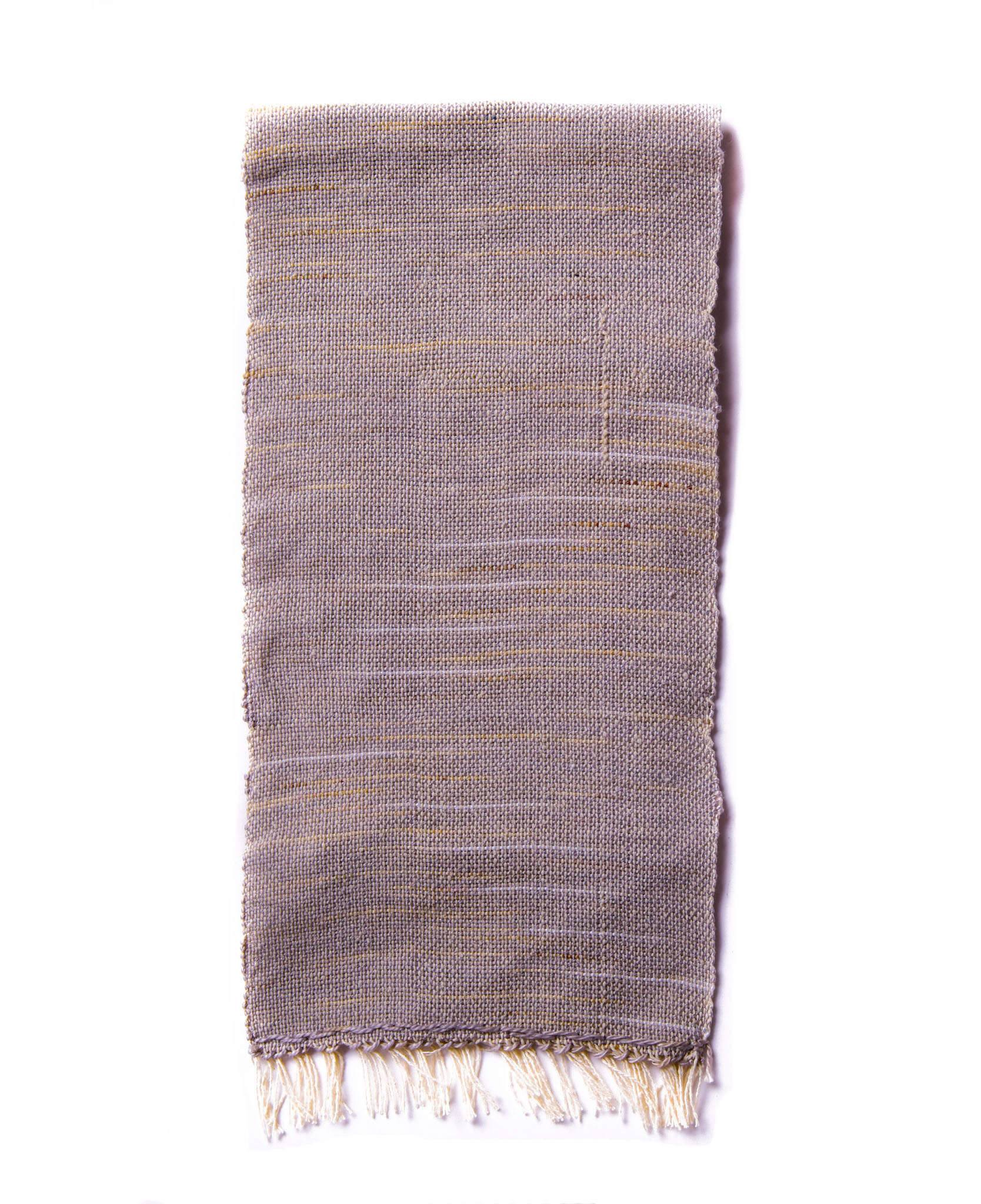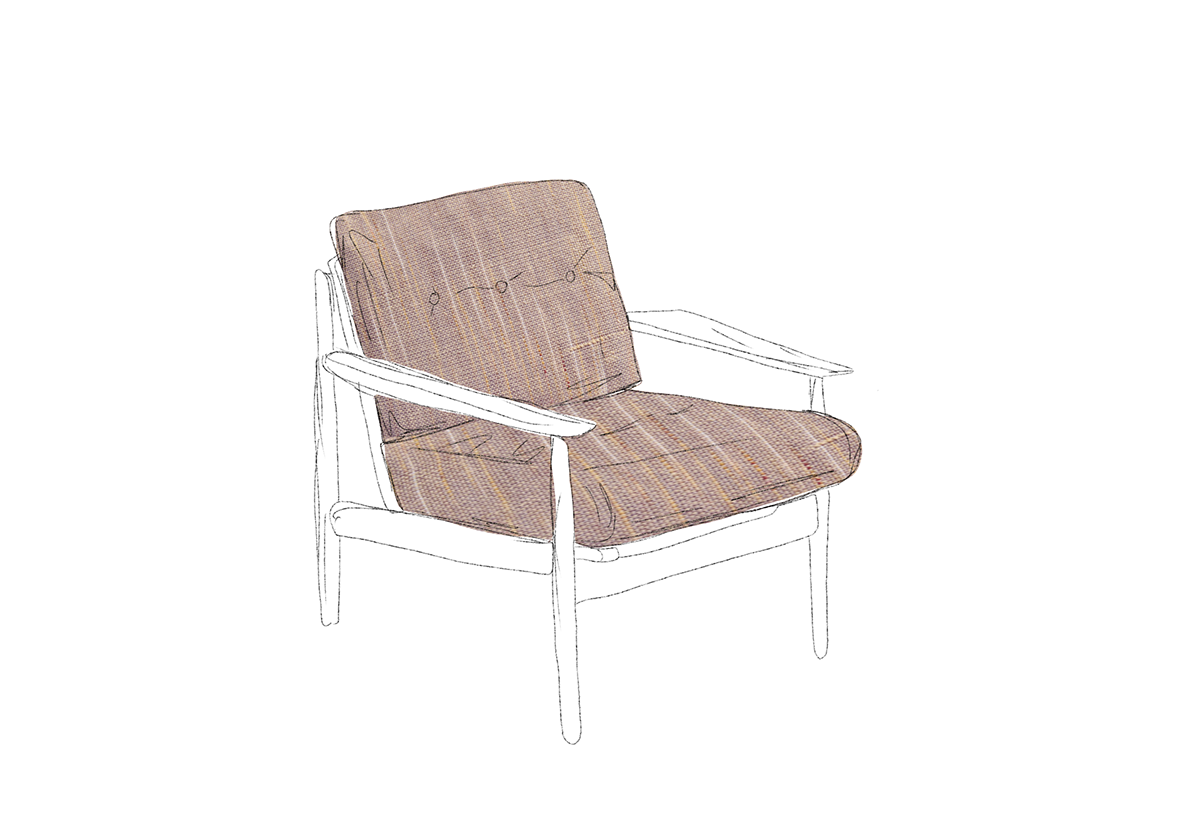 Silk noil, cotton, and lac dye
Woven by hand
6" x 13"
2020
Using the traditional method of Ikat resist dyeing, this sample reflects how the absence of color can enhance the brilliance of dyes and patterns. The areas where the resist was put creates horizontal lines that ladders throughout the piece.